By asmflipflop |
11
July 2023 |
0
Comments
Aisiman-Flip Flops: Exceptional Comfort, Durability, and Style in Rubber and Eva Flip Flops
When it comes to footwear, we want a pair that is stylish, comfortable, and durable at the same time. With
flip-flops
, these traits are even more important since we wear them during warmer months and on casual occasions. Aisiman-Flip Flops are the perfect solution to all your summer footwear needs. Their high-quality rubber flip flops and EVA flip flops come in a variety of styles and colors and are perfect for the beach, pool, or just a casual day out. In this blog post, we will highlight why Aisiman-Flip Flops stand out from the competition and why you should consider buying from them.
1. Exceptional Comfort
Aisiman-Flip Flops are designed with comfort in mind. No more sore feet after a long walk on the beach or around town. The rubber flip flops are made using high quality natural and synthetic rubber that is both soft on the feet and supportive. Their Eva flip flops are lightweight, flexible, and provide excellent shock absorption. The insoles are made of the highest quality materials to cushion the feet and offer excellent arch support. You'll find that Aisiman-Flip Flops are so comfortable, you won't want to take them off.
2. Durability
Aisiman-Flip Flops are made to last. The rubber flip flops are built to withstand the toughest conditions, whether it's the harsh Australian sun or the salty waters of the ocean. They are resilient to wear and tear, abrasion and cracking. The Eva flip flops are equally robust, with a high resistance to water and heat. The straps on all their flip flops are reinforced to prevent breakage and ensure that your feet stay in the footwear at all times. When it comes to durability, Aisiman-Flip Flops have got you covered.
3. Style
Aisiman-Flip Flops come in a variety of styles and colors to suit your personality and fashion sense. From classic black or white to fun and vibrant colors, you'll find a pair that suits your style. Whether you're looking for something simple and understated or something flashy and eye-catching, Aisiman-Flip Flops have something for everyone.
4. Eco-Friendly
Aisiman-Flip Flops are committed to eco-friendliness and use natural rubber in their flip flops. Natural rubber is environmentally friendly since it is biodegradable and sustainable. Rubber that is unsuitable for footwear production is recycled and used in other industries. Aisiman-Flip Flops is passionate about sustainability and takes pride in their eco-friendly practices.
5. Exceptional Customer Service
Aisiman-Flip Flops prioritizes customer satisfaction and provides exceptional customer service. They are a supplier of wholesale flip flops and operate globally. Whether you need to place a large order or need help with a return, they have a dedicated team ready to assist you. They offer a 100% satisfaction guarantee to ensure that you are completely happy with your purchase.
In summary, Aisiman-Flip Flops offers exceptional comfort, durability, style, eco-friendliness, and customer service. From their high-quality rubber flip flops to their lightweight and shock-absorbing EVA flip flops, they have a product that suits every need. Their commitment to eco-friendliness and customer satisfaction sets them apart from the competition. Contact them today for more information or to place an order for your next summer footwear. Tel: +86 13580853860 or E-mail:
[email protected]
.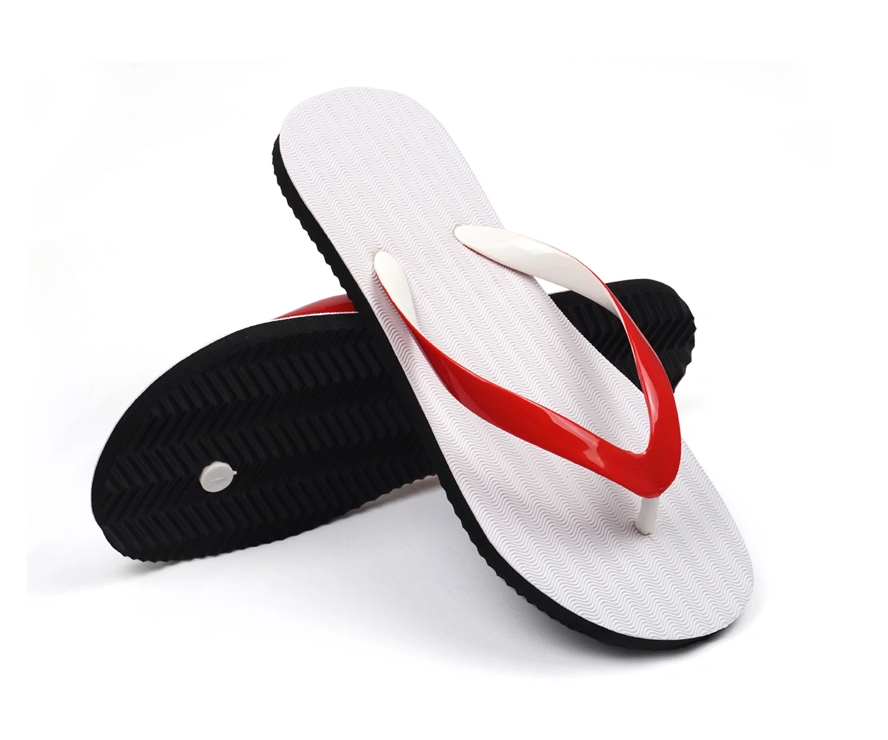 Leave a Reply
Your email address will not be published.Required fields are marked. *